Aioli (Garlic Mayonnaise)
jrusk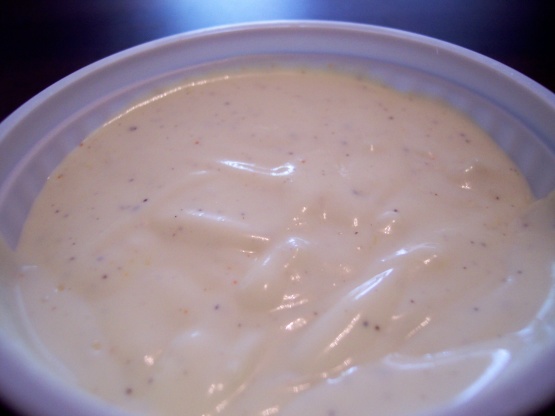 This is a delicious garlic mayonnaise that can be used as a vegetable dip, sandwich spread, or let your imagination run wild! This recipe came from Emeril Live at Food TV Network. Definitely a winner for garlic lovers! How about using it potato salad?

Garlic heaven! I actually used 5 cloves of garlic, and used the stuff as a dipping sauce for steamed veggies. I also mixed some into some beaten eggs and made a great omelette this morning. I highly recommend this, just don't expect to do any serious kissing after all that garlic!
Combine garlic, eggs, lemon juice, parsley (optional), salt and pepper in a good processor and puree.
With processor running, slowly add olive oil in a continuous stream until mixture has formed a thick emulsion.
Chill.