Ahi Shoyu Poke with Limu/Onion
s'kat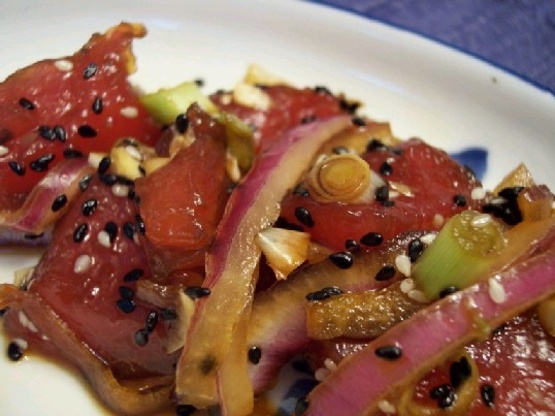 this is a great hawaiian appetizer - a friend from the islands told me about it and it is one of my favorites!!!

da kine poke
thats what im talking about
this brings back all those days poor as can be
but had a few bucks for my poke!
mahalos to you girl friend!!
Cut ahi into 3/4 inch cubes and put into large mixing bowl.
Slice round onions, green onions and add to ahi.
Chop ogo very fine.
Add all ingredients to ahi and mix well.
Let stand 15 minutes.
Serves 4-8.