Aglio E Olio - Spaghetti With Garlic and Olive Oil
Prep 10 mins
Cook 15 mins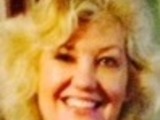 This is so quick and easy and makes the most delicious light supper you'll ever eat! Please try it, it really is stunning! I've adapted this recipe from Australia's "Better Homes and Gardens" magazine, but it is a traditional Italian way of serving spaghetti. The quantities given serve 2, but just double them to serve 4.
200 g spaghetti (or similar kind of pasta eg vermicelli, spaghettini, angel hair)
2 tablespoons salt
1⁄4 cup olive oil (extra virgin or a lighter olive oil if you prefer)
3 large garlic cloves, finely chopped
2 anchovy fillets, finely chopped (or minced)
1⁄2-3⁄4 teaspoon minced chili (I use minced chilli from a jar)
1⁄2 lemon, juice of
1⁄4 cup soft breadcrumbs (made from fresh bread)
1 bunch parsley, finely chopped (or, better still, run through a food processor)
40 g parmesan cheese, finely grated (or, better still, processed into granules)
1⁄2 teaspoon salt
Directions
Bring a large pot of water to the boil.
Add 2 tablespoons salt.
Add spaghetti.
Cook for 14 minutes exactly, then drain.
About half-way through the cooking time for the spaghetti, heat the olive oil in a large frypan over a medium heat.
Add the garlic, anchovy and chilli - I pound these three ingredients in a mortar and pestle for a minute or so first, but this is not absolutely necessary.
Cook the garlic, anchovy and chilli mixture in the oil for a couple of minutes until the garlic is soft but not brown.
Reduce heat to low and add lemon juice, breadcrumbs, salt and half the parsley and stir to combine.
With the pan still on the heat, add the drained spaghetti and toss with a pair of tongs or two forks to combine thoroughly.
Serve sprinkled with grated or granulated parmesan cheese and the rest of the parsley.
Most Helpful
Very good, simple pasta recipe. I used some Aleppo pepper flakes instead of the chili and pressed the garlic and anchovies through a garlic press. Served with steamed mussels.

Mmmm, heavenly! I used fettuccine and an extra garlic clove (can't be too rich, too thin or eat too much garlic, though MANY would beg to differ for a variety of reasons). The yield I got from 1/2 of a lemon was *very* slightly out of balance - we have some seriously juicy lemons on our tree, so next time I'll cut back a bit. I also used panko breadcrumbs. This was super quick and was great with some (yeah more) GARLIC bread! Thank you for posting, Kookaburra!

Wonderful flavors, thanks so much for sharing! I did not have any chilis so I used dried pepper flakes. Served with grilled Cornish Game hens and Recipe #308321 for a superb Fri night dinner with a bottle of Alexander Valley Merlot. Yum!