Agar Agar Drink With Lime
Rita1652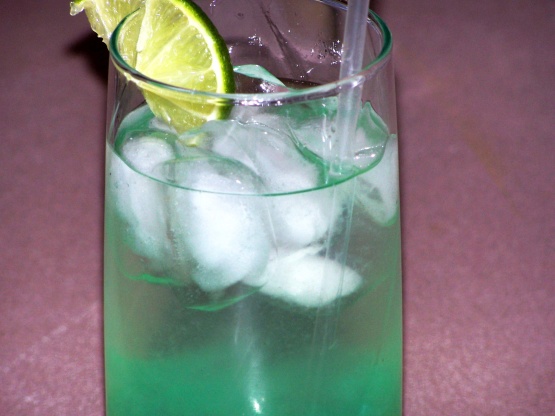 This is a jelly drink with a hint of lime in it. Its best on hot days. Pandan essence can also be used instead of Pandan Leaves.

This is so different then any drink I`m used to. I used pandan essence which is almond or hazelnut in scent and taste. Very nice. I do wish this recipe was more accurate with amounts of lime juice & water. Also the amount for water is missing for the syrup. It was guess work for me. I must say I do make a big many of foods from all over the world BUT I don`t know many things. Like as in this recipe it is a first to make anything with pandan and I did enjoy it. The leaves are not available here but the essence is. A good substitute would be almond or hazelnut extract. This reminds me of Bubble Tea in texture. Drinking with pieces of jello. Be sure to finely grate the agar agar mixture or it will end up sitting on the bottom of the glass.
For Agar Agar:.
Put Agar Agar, water and sugar in a pot. Mix well and bring to a boil.
Once it reaches boiling point, lower heat and simmer for about 15 minutes till the mixture is somewhat clear.
Add colouring and stir well. Put into a moil and set in the fridge. When it is set, grate it finely.
For Syrup:.
Put sugar, pandan leaves or pandan essence and water into a pot. Bring to a boil and lower heat.
Simmer for another 15 minutes until sugar has melted and the syrup has thickened slightly.
Put into a tall glass some grated Agar Agar, Syrup, lime juice and top up with ice cubes and ice water.