rpgaymer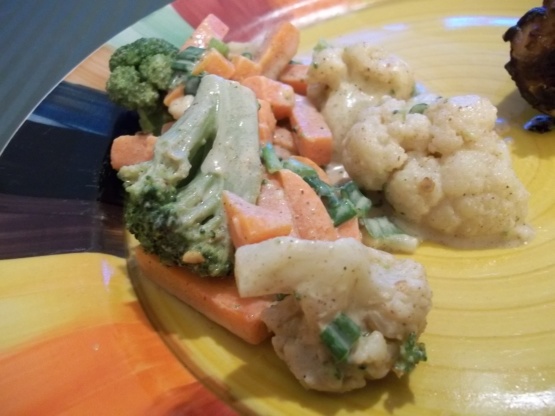 I found this on the web after searching for African recipes that included broccoli for the Zaar World Tour 2005. It was on the mom-mom website.

This is the second time I've made this and I love it! The first time I used sour cream and pine nuts and the second time I use plain yogurt and crushed peanuts. The yogurt worked fine but I liked it better with pine nuts. Also, it's important to let the veggies cool a bit before adding the sour cream - I didn't do that and the heat made the sour cream too runny. Great recipe!
Steam first 3 ingredients, covered, 2 minutes. Rinse broccoli mixture under cold water;
drain well.
Combine oil, salt and next 5 ingredients (salt through crushed red pepper) in a small skillet; cook over medium heat 2 minutes or until lightly browned, stirring constantly.
Combine spice mixture, sour cream, vinegar, and honey in a bowl; whisk well. Add to broccoli mixture; toss well to coat. Stir in green onions just before serving, and sprinkle with nuts.