African Grilled Chicken Breast
steb0ne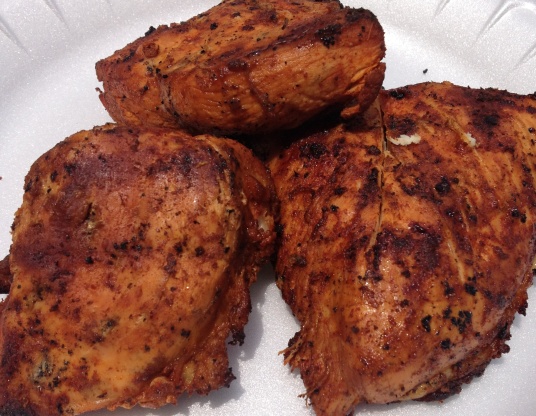 Recipe by anme
A good grilled chicken recipe!

I remember going to the Columbus Zoo and at the Safari Grill in Africa they had a chicken just like this and it was AMAZING!
stir together all ingredients but chicken and then rub mixture over chicken breats and let marinate in fridge for at least 4 hours.
grill chicken on pre heated grill and for about 15 minutes, or until chicken is done.