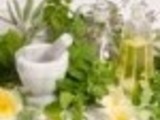 A special creamy taste for this African stew.Great recipe for your slow cooker.
Directions
In a medium bowl, whisk together the Creamy Peanut Butter and the beef broth until well blended. Set aside.
Cut stewing beef in 1 1/2 inch cubes.
Season the meat with salt and pepper.
In a large saucepan or stew pot, heat the Canola oil over medium heat.
Add the onion, garlic, bell pepper, and carrots.
Saute until the onions are translucent.
Add the meat and continue to cook, stirring often, until it is browned on all sides.
Add the peanut butter and broth mixture, tomatoes and liquid, thyme, and bay leaf.
Stir well and bring to a boil. Reduce heat to low and simmer, stirring often for about 1 1/2 hour or until the meat is tender.
Taste and add salt and pepper if desired. Remove the bay leaf and discard.
Serve hot over rice.
Cook on Low for 7 hours if using your slow cooker.
Most Helpful
Made on stove top - very very good. Added green beans in place of the pepper (as I have had a similar stew before and it had beans, which I loved). This is a great no-potato stew. Very simple and no trouble at all to pull together. Will try in crockpot next time. Thanks, Sage. ~messy44
It's been a few years now since I have had something African with groundnuts. I think that one was the Moosewood's recipe for groundnut soup, which wasn't really that stellar. I thought to give it a try once again for ZWT4 and am glad I did. From the first bite I was transported to exotic places- not the food of some faraway chef, but something a friend's mother would make and insist I join the meal. I would have liked nothing more than to pile this stew on a steaming and fragrant pile of white rice, but being diabetic I had to settle for a small portion of brown rice, which I added to my bowl the way I would Thai curry. And as the thought of Thai entered my mind, I raced into the kitchen and grabbed a couple hot piri piri peppers to sprinkle on top and give an added kick. As good as this recipe is, there is not much I can offer up in terms of suggestions except one very important one- I hope no one uses sugared peanut butter in this (like Jif) since peanut butter for cooking should be natural unsweetened, unhomogenized peanut butter. Thanks again for posting- made for ZWT4 Kumquat's Kookin' Kaboodles. ~Sue

ZWT4: Excellent! I love the flavor that the peanut butter gives this dish! Incredible!! I did make it in the slow cooker - makes life easier!! Thank you for sharing this!