gailanng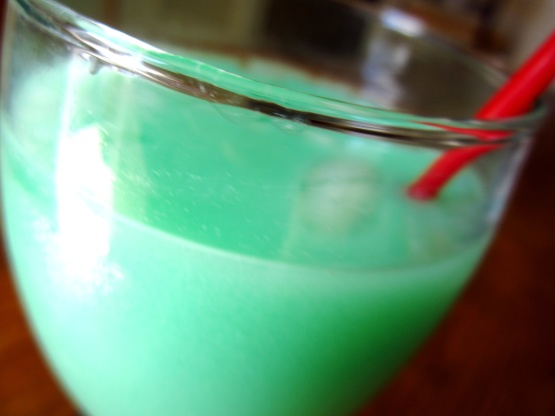 A great combination of Coconut Rum, Melon , Banana and Pineapple.

I have an inner monkey that closely resembles King Kong or maybe it's Godzilla. Give her too much of this and she might refuse to remain within and then all heck breaks loose. Sometimes she can be quite entertaining and then other times, I don't miss her at all.
1

ounce coconut rum, like Malibu

1

ounce melon liqueur, like Midori
3⁄4 ounce banana liqueur
3⁄4 ounce blue curacao

4

ounces pineapple juice

1

ounce cream
Pour all ingredients over ice, shake and strain into a cocktail glass.
Top with whipped cream and a cherry.