Linky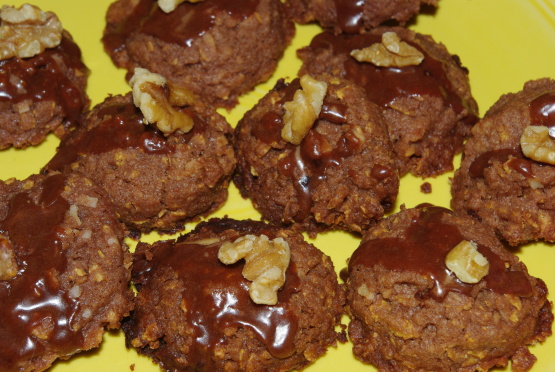 Deceptively decadent chocolate biscuit ideal with coffee, after dinner or as a small treat. Children absolutely adore them, have a similar texture to shortbread only better.

These 'cookies' were one of my favorite things when I went to new zealand. One of these with a 'flat white' and my day was complete!
BISCUITS-----------.
Cream butter and sugar until light and fluffy, sift together flour and cocoa and mix into butter mix, then fold in corn flakes and coconut.
Put teaspoonful balls onto lightly greased or baking paper covered trays.
Bakes at 180°C for 15-20 minutes.
Makes about 30 biscuits.
ICING------------.
Sift icing sugar and cocoa together, add enough water to get a spreading consistency, ice biscuits, decorate with walnuts.