Boomette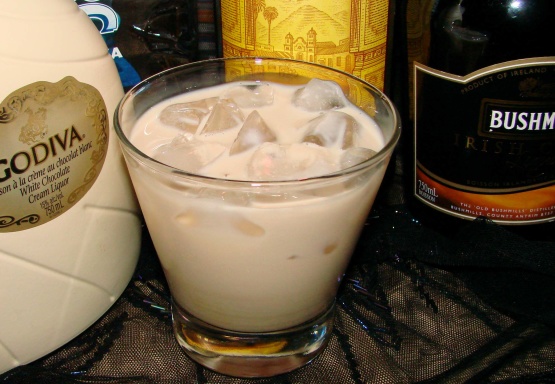 Thanks to the Bevvie Tag Gang, I'm having a ton of fun experimenting! This one tastes kind of like an adult chocolate milk with a splash of coffee and a little kick from the vodka! Enjoy!
Stir all together in a pyrex glass measuring cup, or what ever you have. (Use shot glasses to measure, though.).
Fill glass with ice.
Pour mixture over ice.
For extra fun, hang a small scoop of chocolate or coffee ice cream on the rim of the glass!
Enjoy! :).