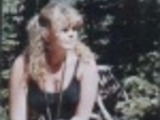 This salsa recipe comes from a Mexican co-worker. She makes it every time we have food at work. She doesn't speak much English and I don't speak much Spanish, but I did manage to ask her how to make her salsa. She wrote it in Spanish, but I was able to translate it. Like me, she doesn't measure anything. That meant that I had to try it myself a few times to get it right. I hope you enjoy this simple and delicious salsa as much as I do either on chips or your favorite Mexican dish.
4 -6 serrano peppers, diced small, the smaller chilies are hottest. Adjust these to your own tastes. Remember that you can
6 tomatoes, diced small
1 bunch fresh cilantro (leaves only)
1 small onion, diced small
3 avocados, chopped
Directions
Mix all diced ingredients together.
Add cilantro leaves; salt to taste.
Allow to set for 1 hour for flavors to meld.
Reviews
Most Helpful
This recipe was simple and delicious. I had a lot of tomatoes out in the garden that needed used and this was my first time making salsa. It was quite spicy and super tasty on our fajitas!
This is a perfect, simple and delicious recipe! I used 4 serrano peppers, which was perfect for DH. I had a couple of yellow and a couple of heirloom tomatoes left I'M SO glad I saved them for something special! I thought for sure I would miss the usual garlic cloves in the salsa...but I was wrong this is perfect just as is. I used this salsa for taco night!

We had this for the Sacramento Zaar gathering. It was great! The avocado was really what made this salsa stand out. I love serrano peppers and use them often so they added an extra appeal for me. This is the salsa recipe I will use next time we want salsa.