Parsley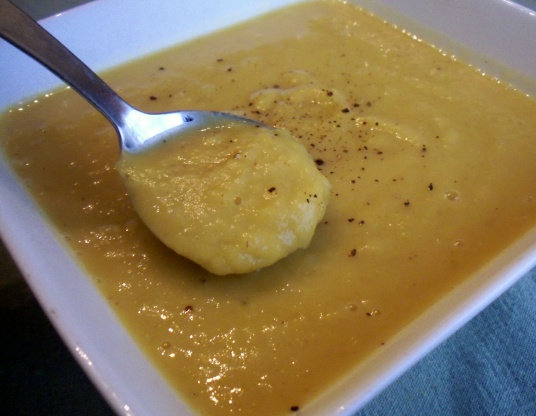 I don't usually like squash. Someone gave me some home-grown acorn squash and I found this recipe to use them up. I like this! Use lots of nutmeg and any kind of squash (acorn, butternut, hubbard) you'd like. This freezes well. Add more broth for a thinner consistancy. Try adding some cooked wild rice. YUM!

First time making a squash soup. Found this recipe, and it's great! I only recommend putting some brown sugar in it to taste, makes it delicious!
Melt butter in a saucepan and sauté the onion. Add squash pulp to onion. Add broth, nutmeg and cayenne.
Bring to a boil. Reduce heat and simmer, uncovered for 10 minutes.
Puree with a hand blender (or in batches in a regular blender). Serve hot.