Ingy1171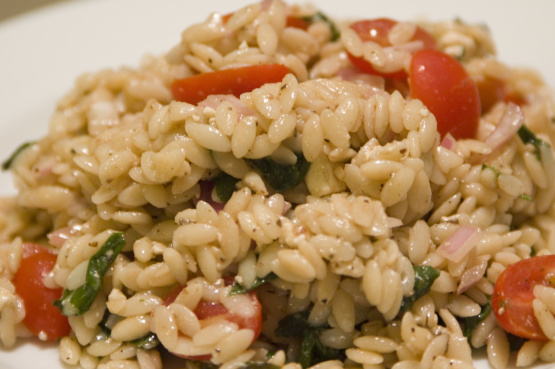 A light and very flavorful salad. Courtesy of The Cookworks.

Delicious and a quick to prepare for surprise drop in friend. First time I made, had some leftovers, and added in fresh-cut corn kernels for supper next night. Then only v.small portion left-so.....Added cut in cooked chicken pieces.LOL
Can you tell U like this dish?
Bring a large pot of salted water to a boil. Cook the pasta for about 6 minutes or until tender. Drain and rinse under cold water to stop the cooking process.
Toss the pasta with the olive oil, red wine vinegar, and salt. Fold in the tomatoes, pine nuts, radicchio, onion, and basil.
Sprinkle with the feta cheese.
Serve at room temperature.