Accidental 3 Juice Lemonade
gailanng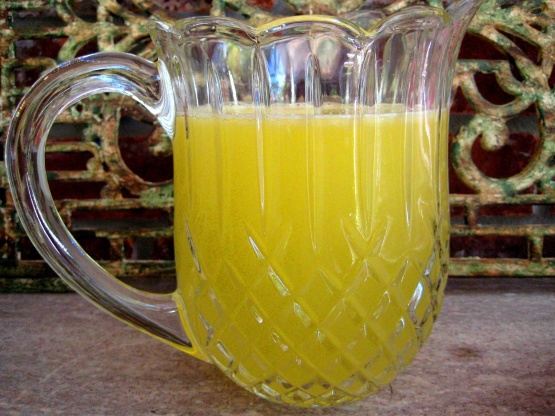 I got this out of a lemonade cookbook, along with the others posted. I haven't tried them all. Put here so I don't lose it.

Do love this lemonade! I've combined lemon & orange before, but not lime, & this total combo makes for a delicious drink, for sure! Will be doing this throughout the year! Many thanks for a great keeper recipe! [Made & reviewed in the current Best of 2011 event]
Mix all but water together.
Add water and stir until sugar is dissolved.
Chill.