Boomette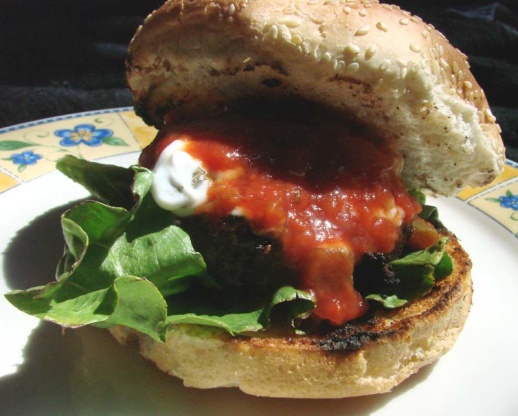 This was my first time using ground turkey - all I can say is Mmmmm! Very tasty and fresh! To lighten it up, I have used reduced fat Cheddar cheese and no-fat sour cream.

Big disappointment! I followed recipe exact and it just was not what I expected. My husband seemed to enjoy it a little bit more but I dont think I will make this again. Thanks for sharing!
In a large bowl, combine meat, bread crumbs, 1/4 cup salsa, chili seasoning, parsley flakes and Cheddar cheese.
Using a 1/3 cup measuring cup as a guide, form into 6 patties.
Place patties in a large skillet sprayed with olive oil flavored cooking spray and brown about 4 to 5 minutes on each side or to desired degree of doneness or cook on gril for same amount of time.
For each serving, place a patty between a bun and top with 1 tablespoon salsa and 1/2 tablespoon sour cream.