Acadia's Eggplant and Pepper W/Velveeta
Parsley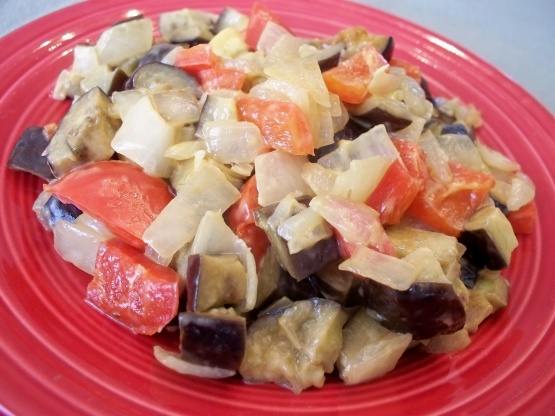 Another eggplant recipe created to use up my many eggplants. I'm sorry to say that the frost hit the plant hard last night, so I harvested all of the remaining eggplants (10). I did find good homes for many of the eggplants with friends and neighbors. LOL!
Chop onion into 1/4" pieces.
In skillet add 1 tablespoon of margarine.
On low heat saute onion until translucent.
Add bell pepper and eggplant pieces with onion.
Sprinkle salt over mixture.
Stir.
Saute until tender.
Add Velveeta cheese by placing cheese on top of mixture.
When it melts, stir the whole mixture together so cheese coats vegetables.
Enjoy.