Absolutely Yummy Vegetable Pizza
ImPat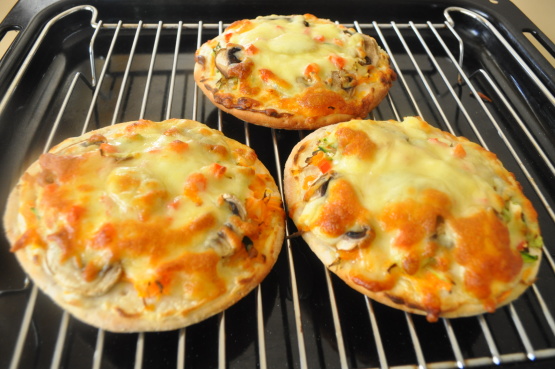 This is one of my favorite pizza recipes. I stole the idea from a local grocery store deli that stopped making this pizza several years ago. I think this is just as good as what they sold.

I made this last night for dinner because it was just adults. The kids were gone to a movie. You are right, this is absolutely yummy. My only addition was I added a little seasoned salt and cayenne pepper to the cream cheese sauce. Perfect veggie meal. My husband and I thank you.
In a bowl, mix the sour cream, ranch dressing, and cream cheese together (this may make more than enough sauce for the pizza- I'm estimating from memory) until mixture is smooth.
Spread mixture evenly on top of pizza crust.
Spread vegetables evenly across pizza.
Cover pizza with cheese.
Bake at 500 degrees for five minutes or follow your pizza crust instructions.