Absolute Stress (Alcoholic, Pineapple Version)
alligirl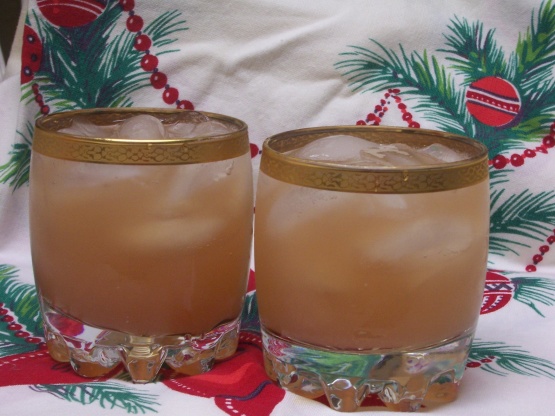 A refreshing beverage I found somewhere online for a camping trip in 2002. I just found the written recipe being used as a bookmark in an old novel I'd been reading on the trip. :)

I would like to re-name this drink The "Absolute de-'Stress'-er!" It was perfect after a busy week, and much enjoyed. The flavors are familiar, yet different, and I enjoyed the combination! These would be perfect by the pool on a hot day! I'm looking forward to sharing this with my girlfriends! Thanks for sharing with us, **Tink**!
Combine rum, vodka & schnapps in a shaker that's half full of ice & shake till frosty.
Pour into highball glass then add cranberry & pineapple juices.
Garnish with fruit on cocktail pick & serve.