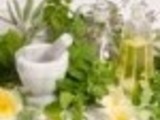 This is the easiest to make and roll Pizza/Calzone dough.You can keep it in the freezer for when you get the urge to make a Pizza or Calzone.
Directions
Follow the instructions to make dough in your bread machine.
This dough can be used now or cut in 2;store in freezer for 2 Pizzas or 2 Calzones.
Most Helpful
Lovely, easy to work with dough. I rolled out two crusts and put one in the freezer for down the road. I omitted the sugar, or sweetening of any sort, added minced garlic and some mixed herbs. Loved the use of pepper, it works beautifully. Also, the use of the two flours is grand. Will make again :D

I used butter instead of margarine. It was my first time doing a pizza dough with half whole wheat. And we liked it a lot. It was very easy to do. I didn't had to add something while it was in the bread machine. DH divided in 2 for 2 pizzas and rolled it. He said it was easy. It gave a thin pizza crust. Which was great. Thanks Sage :) Made for cookbook tag game
This is a delicious base recipe for pizza dough. I liked that it made two crusts and that it used 1/2 wheat flour to make it healthier. The crust crisped up nicely and was a perfect thickness for me. I would like a bit more flavor overall, maybe some garlic powder, Italian seasonings, and parmesan? As written, it worked great for the recipe I used it for, which was a Thai-inspired pizza, but when making Italian pizzas, I will add some herbs and garlic. Thanks Sage for a great base recipe! Found for Bargain Basement tag.