Annacia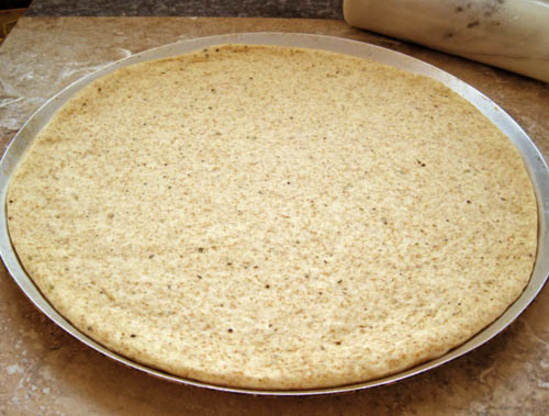 This is the easiest to make and roll Pizza/Calzone dough.You can keep it in the freezer for when you get the urge to make a Pizza or Calzone.

Lovely, easy to work with dough. I rolled out two crusts and put one in the freezer for down the road. I omitted the sugar, or sweetening of any sort, added minced garlic and some mixed herbs. Loved the use of pepper, it works beautifully. Also, the use of the two flours is grand. Will make again :D
Follow the instructions to make dough in your bread machine.
This dough can be used now or cut in 2;store in freezer for 2 Pizzas or 2 Calzones.