Abby's Oriental Yum Yum Soup
Peter J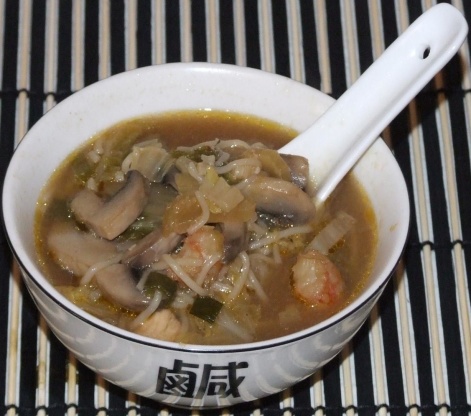 An extremely tasty soup, full of veg and seafood. I haven't met anyone who doesn't say oh my god! when they taste it.
In a heavy based pan put prawns, chicken and all the veg; stir fry for 5 minutes in cooking oil. Add ginger and continue to stir fry for 2 minutes.
Add liquid stocks and water, stir.
Add sesame oil and soy sauce, salt and pepper.
Stir well, bring to the boil and gently simmer for 10 minutes.
Add egg noodles and simmer for another 30 minutes, stirring every 5 minutes.
Don't let this soup boil.
WALA ENJOY1.