Ang11002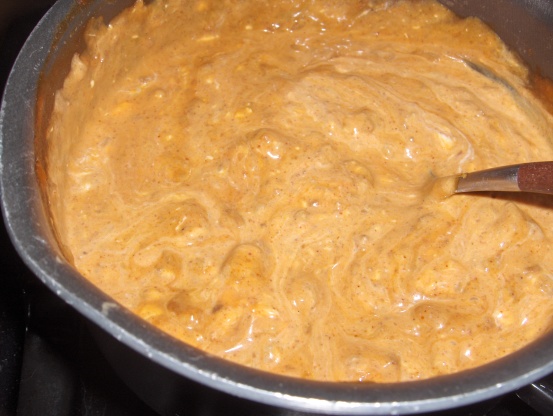 This dip takes 2 ingredients and can be eaten with a spoon as well.

What a fast, easy recipe. I used Stagg's chili with ground beef and served it with dipper chips. Next time I make chili, I will set aside some for this recipe!! I can see myself making this one often as I always have these ingredients on hand. Thanks for the posting!!
Put both ingredients in a saucpan and heat over medium heat until combined and cheese is melted.
Serve with chips or with a spoon.