Aaron Tippin's Mexican Casserole
PaulaG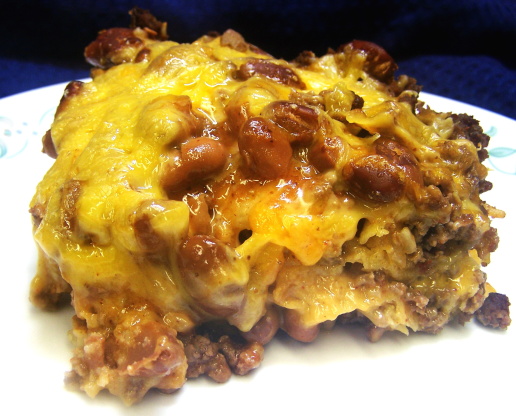 From chef2chef.com; no I don't know if this is really Aaron Tippin's recipe, but it tastes wonderful. A hearty Tex-Mexy casserole.
Preheat oven to 350.
Brown the meat and onion in a skillet.
Add the taco seasoning and water, and let simmer for 5 minutes.
In a baking dish (8 or 9 inch square), put one layer of tortillas, then 1/3 meat mixture on top, followed by layer of beans and layer of cheese.
Repeat two more times, ending with cheese.
Bake for 30 minutes, or until cheese is melted and beginning to brown.