A1 Steak Sauce ( Clone - Copycat - Homemade Substitute )
Boomette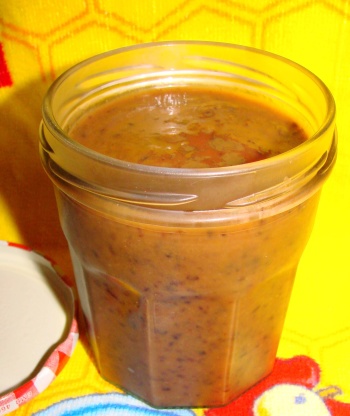 If you run out of A1, here's a good clone. A-1 is a brand name steak sauce.

I agree wholeheartedly with ChefWantABe. This tastes NOTHING like A-1. No spicy kick, no saltiness, not even the deep brown color. I'd love to hear from those that gave this 5 stars and see what they did differently, if anything. I only gave this one star since it was so easy to fix.
Bring to a boil for 2 minutes stirring.
Remove from heat.
Allow to cool to lukewarm.
Put mixture in a blender till it is pureed.
Pour in bottle.
Cap tightly and refrigerate to use within 90 days.