A Very Interesting Smoked Salmon Sandwich
ImPat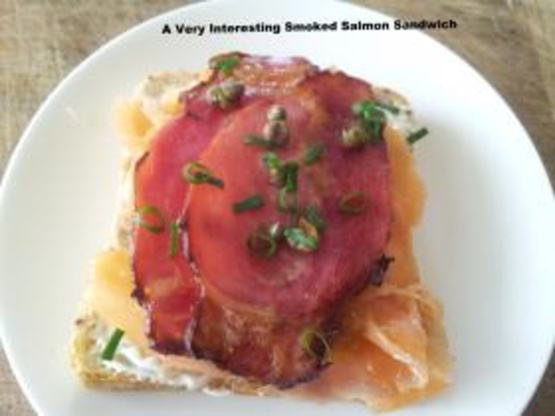 An unusual combination of ingredients make a nice change as Antony Worrall Thompson shares his recipe for a sublime open sandwich, piled high with smoked salmon, crispy bacon, cream cheese and more!
Spread both slices of bread with the cream cheese, scatter each slice with red onion then lay smoked salmon on top and drizzle with mango chutney.
Top this with the crispy bacon and capers.
Finish with a scattering of snipped chives and season well.