Dee_73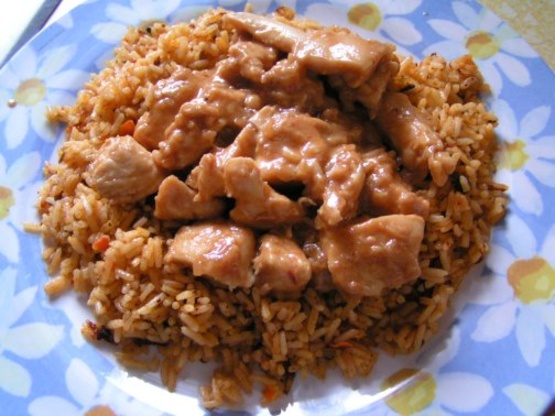 "Tourist Thai", but very tasty - and not a skewer in sight! The prep time includes the minutes the chicken has spent swimming in the marinade. I found this in a 1980's Harrowsmith Cookbook, and do it on occasion with chicken breasts.

The flavor is amazing.


For this recipe I chose to add pinapple instaed of lemon and cook this on top of the stove.

All you need is steamed vege's, rice and you have a perfect meal on a week night in no time at all.

This recipe turns out to be a family favorite of ours.

Will try to make this in the stove the next time.

Thanks for posting.
In a food processor, blend all ingredients, except chicken, until smooth.
Marinate chicken pieces in the mixture for at least 2 hours-- I usually cover and leave in the fridge overnight.
Uncover and bake at 350*F for 30 to 45 minutes, basting every now and then.
Serves 4.