A Salad of Seared Scallops, Mango Salsa and Tortilla Strips
Gatorbek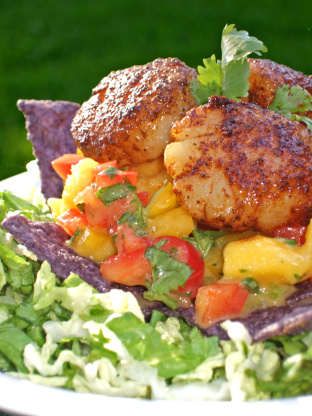 This is a very elegant dish for a luncheon or reserved for special company.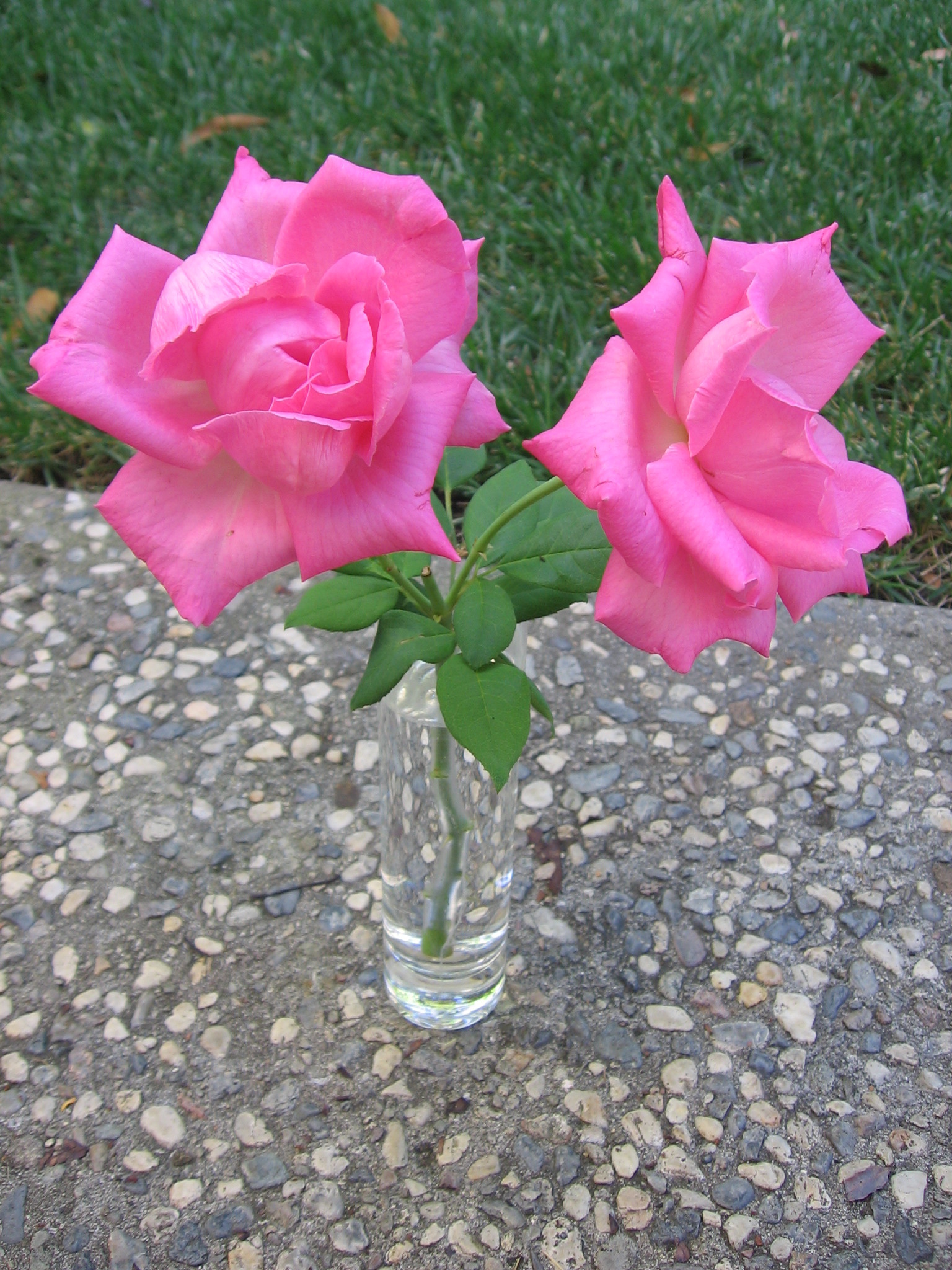 Top Review by Maito
This is a beautiful and great tasting salad. I am glad you gave me the go ahead on making the low fat version -- I used baked blue corn chips, 2 teaspoons of oil to cook the scallops, and 2 tablespoons of oil in the dressing (but kept the other ingredients the same). All these changes worked very well with the recipe, and we loved the vinaigrette. It was just the right amount to cover the salad and mango salsa. I also added more basil and cilantro to the salad. The flavors are yummy in this and all compliment each other well.
Scallops

1⁄4 cup dried ancho chile powder

2

tablespoons ground cumin

1

teaspoon salt

1

teaspoon black pepper
1⁄4 cup olive oil

12

sea scallops, rinsed and patted dry

Blue Corn Tortilla Strips

peanut oil, for frying (about 1 cup)

3

blue corn tortillas, cut into very thin strips

Citrus Vinaigrette

1⁄4 cup fresh orange juice
1⁄4 cup fresh lime juice
1⁄4 cup lemon juice

2

basil leaves, chiffonade

2

tablespoons red onions, finely chopped
1 1⁄4 cups extra virgin olive oil
salt, to taste
black pepper, to taste

Mango Salsa

1

large mango, peeled, pitted and diced

1

red pepper, finely diced

1

yellow pepper, finely diced
1⁄4 cup cilantro, chopped

Salad

3

cups salad greens (mizuna, arugula and frisee)
FOR THE SCALLOPS: Combine ancho, cumin, salt and pepper in a medium shallow bowl. Heat oil in a large sauté pan until smoking.
Dredge 1 side of each scallop in the spice mixture. Place the scallops in the heated pan, chile side down and cook for 20 seconds.
Reduce the heat low, turn the scallops and cook for 2 to 3 minutes more. Remove from pan and reserve.
FOR THE TORTILLA STRIPS: Heat oil to 375 degrees F. Fry the tortilla strips in batches. Remove to a plate lined with paper towels and season with salt.
FOR THE VINAIGRETTE: Combine juices, basil and onion in a blender and blend until smooth. With the motor running, slowly add the olive oil until emulsified. Season with salt and pepper to taste.
FOR THE SALSA: Mix all ingredients into a small bowl.
ASSEMBLY: Place mixed (salad) greens in a large bowl, drizzle with a few tablespoons of the vinaigrette and season with salt and pepper, to taste.
Place the greens on a large platter. Arrange the scallops around the platter. Mound the mango salsa and then the fried tortillas in the center of the plate. Drizzle everything with more of the vinaigrette and serve.