A Quick Chicken and Rice Meal for Busy Nights!
NELady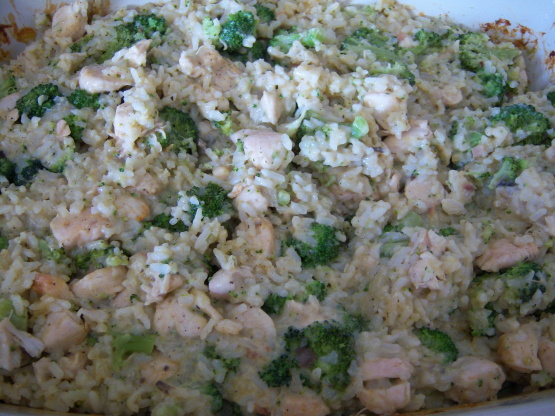 Adapted from a Campbell's recipe to make it a little more waist friendly!

This was delicious! I used the brown and wild rice/ Rice a Roni. I think I could use cauliflower
flowerets with it the next time. Thanks for posting!
Spray skillet with cooking spray. Add chicken and cook until browned. Set chicken aside.
Add the cream of chicken soup, water, paprika, pepper and garlic powder to the skillet. Heat to a boil.
Stir in the cooked rice and broccoli. Top with the chicken. Season the chicken with some more paprika and pepper. Cover and cook over low heat about 5-7 minutes, until heated through. Good served with a nice salad and some rolls. Enjoy!