A Pinch-Of-Soul Barbecue Sauce (Microwave)
MsSally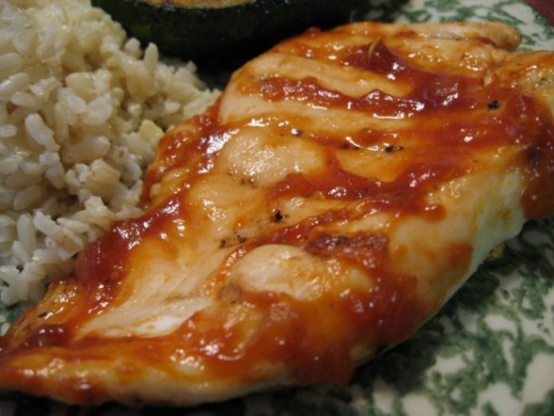 from Microwave Entertaining

What agreat simple, quick, and tasty sauce. Grilled some chicken breast tonight, and Wow , everybody loved the sauce. We are wondering what to do with our Open Pit sauce that we still have, because your sauce beats open pit anyday.
in 1 quart measuring glass combine garlic, onion and butter.
cook on high 3-4 minutes or until tender.
stir in remaining ingredients and cook on high for 7 minutes, stirring once.
serve at table, warm or room temperature.