Mandy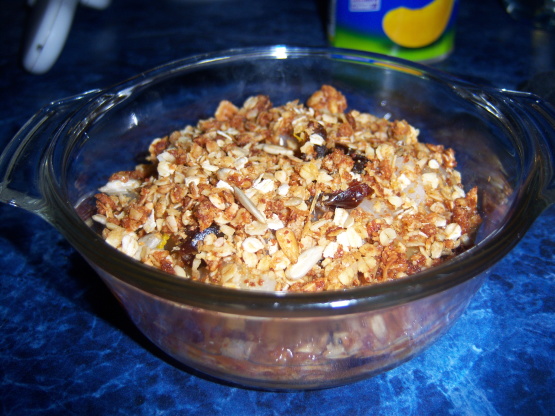 This one is for the preschool age kids. Get them involved in making this with you.

My kids really loved this, especially with yoghurt on top. I liked that it was very fast from start to finish. The only real problem I had is that I had a couple of half cans of fruit left over. I decided to see if the mixture freezes well, and it does (minus the granola). Thanks for posting, this is definitely going in my "braindead breakfast" file.
In a large microwave safe bowl mix in fruit and vanilla.
Add zest and orange juice; mix.
Top with granola.
Microwave on high for 5 minutes.
Let stand for 2 minutes.
Spoon into 4 bowls and serve warm.