A Great Monte Cristo Sandwich - Longmeadow

Adapted from "Clean Eating" Sept 2009
Directions
In a bowl, put turkey, oil, and seasonings, rubbing over turkey.
Heat a saute' pan on medium heat, spraying with non-stick spray.
Add turkey and cook 3 minutes a side. Set on plate.
In a shallow dish, mix together egg white, milk, and salt & pepper if desired, whisk thoroughly.
Spread approximately 2 teaspoons (to taste) mustard on 2 slices of bread.
Put bread with mustard side up on work area.
Layer spinach, pear (if using) and turkey, and cheese onto each mustard topped bread.
Spread other 2 bread slices with mustard, and top the layered sandwich, mustard side down.
In same skillet heat remaining oil over a medium heat.
Using a spatula, dip sandwich in egg/milk mixture.
Flip sandwich, and do the same to the other side.
Do the same with second sandwich.
Transfer to pan, and heat and saute' sandwich (5 minutes a side) turn sandwich and cook on second side.
Cut in half and serve on porch with gloves and a scarf, or summer shorts, your choice.
Oh and a pickle. Must have a pickle.
And chips too!
Ok, maybe an apple.
Whatever, take a break.
Reviews
Most Helpful
The title of this recipe should be something more like "Amazing" or "Spectacular" (oh wait, it's not Spider-Man). I don't know. But "Great" is not a strong enough word! Loved the oregano and cayenne coupled with the juicy pear! Very different from what I typically think of when discussing a Monte Cristo, but so very good! I used homemade white bread, honey dijon and baby mixed greens...and a bit of butter in the pan :)

Holy monte cristo! This was such a yummy treat and made for a quick dinner. I loved the seasoning for the turkey (I used chicken breasts pounded thin), which provided a good flavor base for his monte cristo. Then add the flavors and textures of pear (yum), Dijon mustard, spinach and swiss cheese...Wow. Delish. Thank you, Andi! Made during ZWT7 for the Golden Gourmets.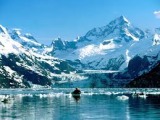 I love to count! I mean I love the Count Monte Cristo Sandwich. Ok, no count, but a great sandwich. Had to use chicken breasts pounded thin - no turkey available. Made for ZWT7, Count Dracula and his Hot Bites.