A+ Cookies (A.k.a. Monster Cookies or Flourless Cookies)
Ann 3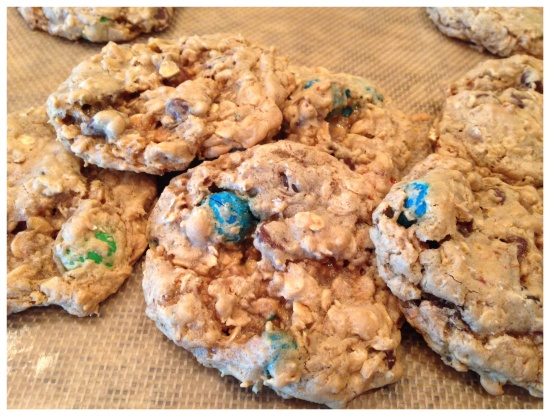 Recipe from Stop and Smell the Rosemary.

These were lovely little cookies, wondered why there was no flour in the recipe though so I added 100g of plain flour. They stuck to the baking sheet but tasted good, really nutty!
Preheat oven to 350 degrees.
Whisk eggs in a large bowl.
Add sugars, vanilla, baking soda, butter, and peanut butter, one at a time, blending well after each addition.
Stir in oats, chocolate chips, and M&M's until well blended.
Form large tablespoons of dough into balls.
Place on an ungreased baking sheet 4 inches apart.
Bake 12 -15 minutes. Do not overbake. Cool on wire racks.