A Complete Breakfast in Bed for the One You Love
Prep 10 mins
Cook 10 mins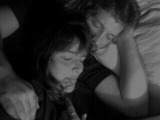 We created this easy-to-make breakfast with thoughts of a loved one using our Pecan Praline Topping which includes french toast, scrambled eggs, coffee, juice, the morning paper, a single red rose, and all the love you can offer. :) Double the coffee and juice if you want to share this for a bit of romance. ;)
3 eggs (or 3/4 cup Egg Beaters egg substitute)
2 tablespoons skim milk
2 slices Texas toast thick bread
1⁄2 teaspoon cinnamon sugar
1⁄2 banana, sliced thin
2 tablespoons prepared topping (Pecan Praline Topping, warmed and with rum addition)
2 tablespoons fat free whipped cream (cool-whip)
1⁄4 teaspoon cocoa powder (or instant espresso granules)

Additional Items Needed

8 ounces coffee (or tea if that's their liking)
6 ounces orange juice (or whichever juice they prefer)
Directions
Mix egg and milk in a small shallow dish. Add bread slices, turning to coat. Set aside.
Spray a skillet with nonstick cooking spray and over medium heat add soaked bread slices (reserve the egg mixture). Sprinkle half the cinnamon sugar over top. Cook 2-3 minutes or until lightly toasted.
Turn bread over in skillet, sprinkle remaining cinnamon sugar over top, and cook 2-3 minutes more until underside is lightly browned.
Flip bread over for 15 seconds to crisp the sugar, then remove onto a serving plate, offsetting the two slices. Keep warm.
Spray skillet again with nonstick cooking spray and add the leftover egg/milk mixture. Scramble eggs with salt and pepper to taste and desired doneness. Place on a small serving plate.
FOR THE FRENCH TOAST: gently spread 1 tbsp of the warmed pecan praline sauce onto each slice of toast. Scatter the banana slices over top and around the french toast. Place a dollop of whipped cream in the center of the overlapped, offset toasts. Dust lightly with cocoa powder.
TO SERVE: Place the plate of french toast, the plate of eggs, coffee or tea, juice, morning paper, a rose, linen napkin, and utensils on a serving tray and serve it to your loved one in bed with a "Good Morning Beautiful" smile.
Reviews
Most Helpful
This is a super menu! I did not use the pecan praline topping since DH does not like pralines and this was for him. :) The french toast was wonderful! We had mimosas and Vanilla Cinnamon Buttered Coffee as our beverages! Thanks for posting! Made for PRMR tag February 2010!
YUM! I made this for breakfast this morning. I also used sliced wheat bread, and I skipped the cinnamon sugar step, as I always add cinnamon, vanilla, and nutmeg to the egg before dipping the bread anyway. We used 2 eggs to dip 4 slices of bread, and then just scrambled 3 eggs (without cinnamon, of course), for two of us. I totally forgot to put the sour cream on, but I'm sure it would be lovely! Love the praline topping too! Made for PRMR. Thanks!

I love the flavor of the banana and the Pecan Praline Topping together on the french toast! Another delightful and unique (I would say) part of the french toast is the sugar and cinammon -- and the method of sprinkling it on in the pan. I would not skip that part. We did not find it too sweet (we also did not drink anything sweet with this - just had water). I used a whole banana each, and bruleed them on our second pieces. That was yummy too!