A.b.c. Vegetable Casserole
michEgan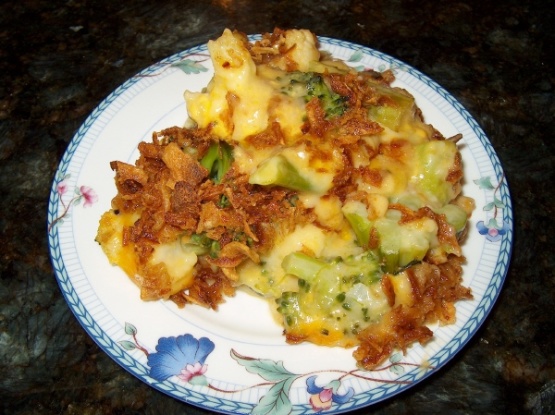 The ABC's stand for the asparagus, broccoli, and cauliflower that make up this vegetable casserole. This recipe came from a church cookbook that belonged to my grandmother It is a great way to get your veggies!
Preheat oven to 350°F.
Combine asparagus, broccoli, and cauliflower in a pot of water and cook at medium heat for 10 minutes.
Combine mushroom soup and cheese in a separate pot and heat until cheese melts.
Drain the cooked vegetables and put in a casserole dish.
Pour soup and cheese mixture over the vegetables.
Cover with onion rings and bake at 350°F for 30 minutes or until bubbly.