Bergy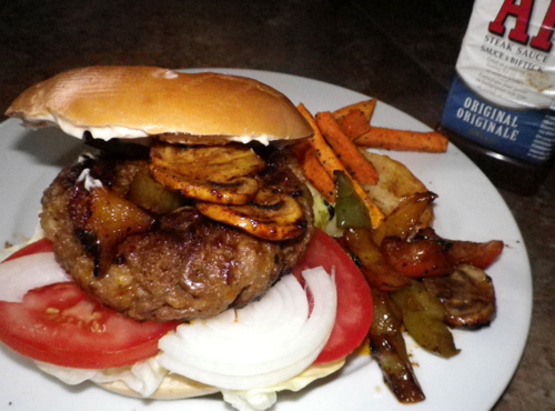 This is the simplest of recipes, but we really enjoy it. We like A-1 sauce on some types of steak, and this is a great substitute for those times when we are "watching our pennies."
Sounds really tasty!...gonna try real soon.
Im a medium bowl, lightly combine all ingredients. Form 6 patties and broil or grill.