diner524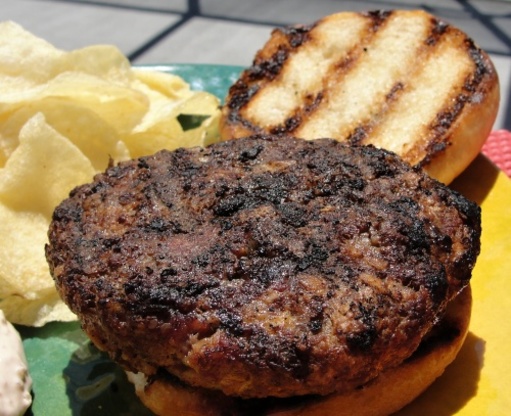 I was looking for a different type of burger and came up with these. They are moist and flavorful.

These came together very easily and tasted wonderful. I ate mine topped with american cheese, pickle, mustard and catsup...but could have eaten it plain. The only substitution I made was to cook 7 pieces of bacon and finely chop them instead of using bacon bits. I also cooked them on my indoor grill pan. Very good!
Place ground beef in a medium mixing bowl.
In a small skillet, saute onion until slightly carmelized.
Add to ground beef.
Add remaining ingredients and mix well.
Shape into four patties.
Grill for about 6 minutes per side or until juices run clear.