8 Minute Creamy Tomato Soup
Ambervim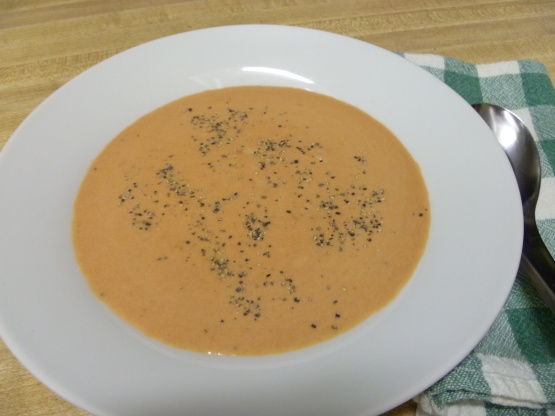 This is a heavenly, quick, delicious soup! I got this from a church dinner we had. The Pastor's wife hates to cook, and this is her favorite quick take...one taste and it is mine now too! Great for socials.
Melt Butter in 3QT sauce Heavy bottomed sauce pan. Add onion and sautee for 2 minutes. Add the tomatoes, chicken stock, and cream to onions. Bring to a boil, then simmer for 5 minutes.
Pour into food processor, blender, or use and imursion blender to mix until smooth. Pour into bowls, add your dollop of sour cream and ENJOY.