7-Up Pot Roast, Crock Pot Style
Parsley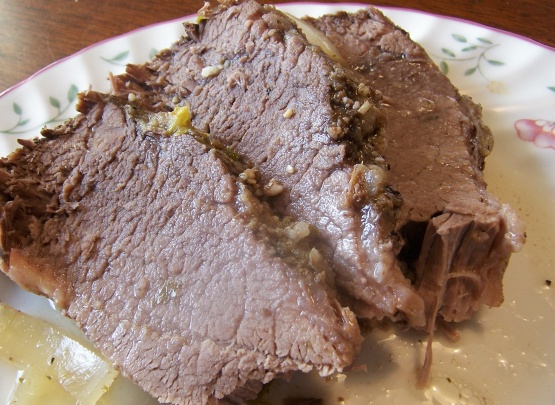 It's always an interesting proposition to take an item known for one use and try it in something else...This is a main dish recipe that has the added attraction of also being a crock pot recipe! You could even make the meal more interesting by serving 7-up to drink with it AND even surprise them with a 7-up cake for dessert! Now THERE'S a theme!
Place pot roast in crock pot -- Pierce top of roast with fork and sprinkle top with celery salt (optional).
Gently pour 7-Up over the roast, then top the roast with bay leaves and garlic and set crockpot on low for 8 hours.
Remove roast to platter, let 'settle' 5-10 minute before slicing and serving (discard any leftover liquid).
Suggestions: Potatoes, carrots, celery and onions may also be added to the crockpot while the roast cooks.