Pam-I-Am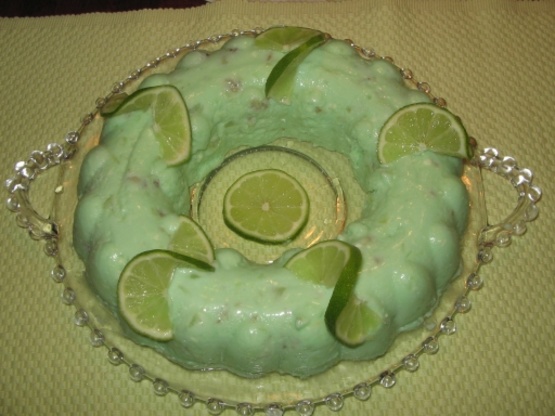 This jello salad recipe is in a church cookbook, the church I grew up in Missouri. I made it with our Easter ham this year, and it was yummy! You can form it in a (small) mold, or put it in a 8 x 8 pan and cut into squares. Time prep includes 2 hours of refridgerating for it to set.
In pan on medium heat, melt 7-up and marshmallows together. Add Jello (no water) gradually. Take off heat and leave in pot.
In a separate bowl, mix cream cheese and pineapple until mixed well. Add jello mixture to the bowl. Then, fold in coolwhip maonaise and chopped walnuts.
Pour in dish or mold and refridgerate until it is solid.