6 Week Bran Muffins (Auntie Anne's Muffins)
Thorsten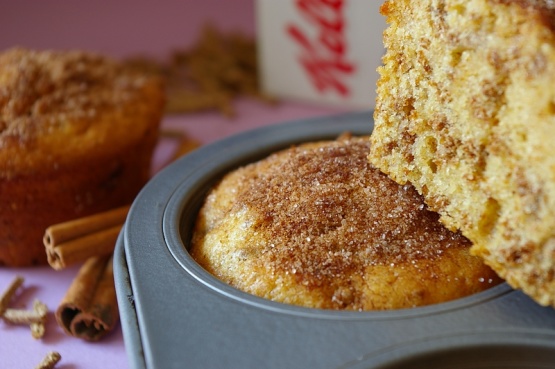 These are the original Bran Buds Cereal Muffins that my Auntie Anne made for me years ago and are now known by all as Auntie Anne's Muffins. She has standing orders to have to have the stack of recipes waiting by the door whenever we eat there b/c I'll be asking for EVERY single recipe. She is THAT good of a chef. Batter keeps up to 6 weeks in the fridge! Just the right balance of healthy vs. yummo!

I used 1/2 applesauce and 1/2 oil,they are sooo moist.This is a keeper.
Pour boiling water over 1 1/2 coups of the bran buds. Let stand while mixing other ingredients.
In a separate bowl, combine rest of dry bran buds, flour, soda, and salt.
In another separate bowl, cream sugar and oil.
Add eggs to this mixture.
Add buttermilk alternately with dry ingredients.
Add the 1 1/2 cups soaked bran buds and mix well.
Store batter in fridge for up to 6 weeks.
Bake as needed in 400F oven.
Bake regular size for 15-20 minutes and mini muffins for 8-10 minutes.
Optional:.
Dip tops in melted butter and then cinnamon sugar.
If you are really trying to be healthy, skip the butter and just dip the hot fresh baked muffins in cinnamon sugar and it will stick.