loof751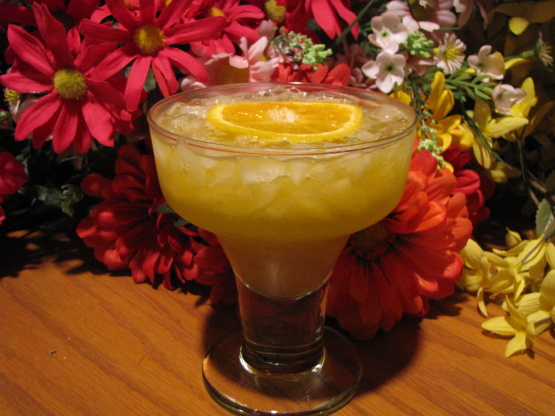 From: "Complete Home Bartender's Guide" by Salvatore Calabrese. "The drink to go with the convertible when the top's down and the sun's shining."
1

ounce vodka
2⁄3 ounce Amaretto
2⁄3 ounce melon liqueur
2⁄3 ounce peach schnapps
1 2⁄3 ounces fresh orange juice

2

raspberries, to garnish (optional)
orange, slice to garnish (optional)
Pour all ingredients into a shaker with ice. Shake.
Strain into an old-fashioned glass filled with ice.
Garnish with two raspberries and a slice of orange on a cocktail stick if desired.