5-Way Lasagna (Cincinnati Lasagna)
Prep 20 mins
Cook 1 hr 10 mins

Based on the Cincinnati Chili. I got this recipe from our local newspaper, "The Daily Press," in Newport News, VA.
Directions
Preheat oven to 375.
In a large dutch oven, heat oil on medium high just until hot. Crumble ground beef into the heated pan. Add chopped onion and stir frequently until the ground beef is finely crumbled and completely brown, about 5 minutes. Reduce the heat to medium.
To the browned beef mixture, add the tomato sauce, garlic, worcestershire sauce, chili powder, cumin, cinnamon, allspice, and cloves.
Adjust to taste with cayenne pepper and salt, if desired.
Reduce the heat to simmer and continue to cook, stirring from time to time, until ready to assemble the lasagna.
Assembly:.
Spray an 8x9x3 inch glass caserrole dish with non-stick cooking spray.
Spread about 1 cup of the meat sauce on the bottom of the dish.
Top with 2 lasagna noodles, 1 cup of meat sauce, 1/3 of the beans, and 1/4 cup of the cheese.
Repeat this layer twice.
Top with the last two lasagna noodles, remaining sauce and cheese.
Spray a piece of aluminum foil with non-stick cooking spray (or use non-stick foil) and cover the lasagna tightly.
Bake for 50 minutes, then uncover and bake an additional 10 minutes or until the cheese bubbles.
Remove from oven and let rest at least 10 minutes before serving.
NOTE: If you do not have an 8-inch square, 3-inch high casserole, use an 8-by-11.5-by 2-inch glass casserole dish and make two layers instead of four.
Most Helpful
Oh my goodness, this was so scrumptious! I made a few changes due to what I had on hand. Instead of ground beef I used 1lb ground mild Italian sausage, no ground cloves and no cayenne. I used one cup mozzarella cheese and the other half cheddar. This is definitely not your traditional boring lasagna. Mildly spicy and wonderful!

Delicious, different, not too heavy, easy to make. Next time I'll reduce the sauce less, as there wasn't really enough to cover three layers of pasta, and the pasta dries out in the oven if it's not covered. I used chocolate as recommended by smellyvegetarian, and twice as many kidney beans (800g).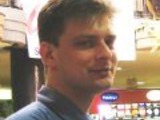 This is such a great idea! We really enjoyed it, and that's saying a lot since I'm a native Cincinnatian and we are touchy about our chili :D. I did make a few changes, using 1/2 lb of beef and left out the oil. The MOST important change, though, is this--you MUST add cocoa powder if you want authentic Cincy chili flavor!! I think I added 2 teaspoons or so. Also, instead of sprinkling the cheese on top before baking next time I will leave it off and serve with fresh chopped onions and shredded cheese to make it taste more like a real 5 way. And if you want to get even more technical, serve with oyster crackers and hot sauce LOL. THanks, SweetSueAL, for this little taste of home! Made for Healthy Choices ABC.