"5 Things" Hot Mexican Green Chile Dip
Prep 10 mins
Cook 30 mins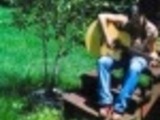 I take this dip to almost every gathering I go to.....and have never had to haul any of it home! It's never had a real name, but when people ask what's in it?/how do you make it?, the response is always the same: "It's so easy. Five things and stir!". You can actually add additional items like diced jalapenos, sliced black olives, etc to make it your own.....but the basic recipe is always a hit! I use the extra hot Rotel to kick it up, but for those who prefer milder flavor, you can use the regular or even 'mild' Rotel. I DO highly recommend Rotel (rather than any other brand of diced tomatoes w/chilis)...there's just something about the flavor that's very unique. Enjoy!
Directions
Preheat oven to 350 degrees.
In mixing bowl, first combine the sour cream and vegetable soup mix.
Then drain the excess liquid off of the Rotel and green chiles and stir both cans in with the sour cream mixture. (tip -- don't fuss over the draining, just what pours out of the can easily).
Lastly, add 2 cups of the cheese and stir everything together.
Pour mixture into a 10" round baking dish, top with additional 1/2 cup or more of cheese. (Remember you will be serving this in what you cook it in: I always use a round, stoneware baking dish, but a deep dish pie plate or smaller ceramic casserole dish would work as well!).
Bake for 30 minutes (or until top is golden and bubbly).
Allow the dish to cool for at least 20 minutes before serving with your favorite tortilla or corn chips. Happy dipping!
Reviews
Most Helpful
You're absolutely right about not bringing any of this home! The only change I made was to use low-fat sour cream to try to cut down the calories a tad. Everyone loved it and lots of folks wanted the recipe. By the way, either use a particularly strong tortilla chip or go for some kind of cracker -- the more flimsy chips won't survive the dipping!

Made for NYE. Was a big hit! Everyone kept asking what was in it.
Goooood stuff! I made this for our Christmas Eve buffet and it was cleaned up in no time. I used lite sour cream and cheese, too! My guests were looking for more. Thanks FolkDiva!