5 Steak Rubs for Grilling
Barb G.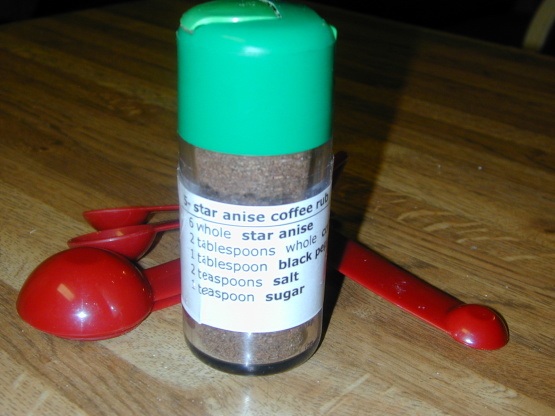 from cooks illustrated, these are great for any type of grilled steaks. choose your rub and get grilling

My husband made the Cocoa Cumin Allspice rub last night and grilled up a couple steaks, and I would say it was a WONDERFUL rub. I disagree with the previous reviewer that the cumin overpowered the rub- I thought it went quite nicely with the amount of cocoa and everything else. We had never tried anything like that before, and really liked it. I would definately make it again and also try the other rubs. Thanks for posting!
for each rub:.
combine all ingredients in a spice or coffee grinder until well ground.
rub on any type of steak 2 hours prior to grilling.
store extra rub in a container in a dry spot.