5 Minute PB&Banana Ice Cream
nataree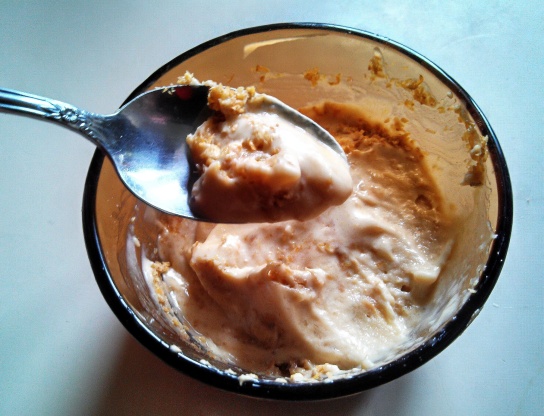 Healthy ice cream that tastes delicious. The flax seed is optional, however it adds great texture and nutritious benefits.
First, peel your banana. I used a paring knife. Break it into chunks and add to a blender.
Next, add one tablespoon of creamy peanut butter to the blender.
Pulse this mixture until a creamy dreamy mixture is achieved.
Scoop it all into a bowl, top with ground flax, and enjoy!