5-Minute Oatmeal- Raisin Cookie Treat

Luckily for me, this invention satisfied my desperate raisin craving when the only cookies we had in the house were chocolate chip!
Directions
Mix all ingredients in a small bowl, while the kettle boils.
Pour on 1/4-1/3 cup boiling water, give it a little stir, and cover with a plate for a few minutes to let the water be soaked up.
Enjoy!
Notes: this is just enough for a nice snack; if you want to have it for breakfast, you may want to double it. Or you could add other ingredients to power it up- I bet pumpkin seeds and/or flaxseeds would be good. It's even sweet enough to serve as a dessert. But hey, don't feel too guilty- there are definitely much less healthy things you could be eating!
Most Helpful
Really nice snack! One teaspoon brown sugar was plenty for me, with one tablespoon raisins added. I'll make this again. Thanks for posting :)
Made for "I've Saved All These Recipes" Game of the Diabetic Forum.

Very good oatmeal. I really enjoyed this for breakfast. I used Splenda brown sugar and omitted the salt. What's not to love about oats, brown sugar and raisins?! Thank you for posting.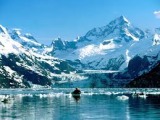 I really loved this. I ate it as breakfast and added 1 tablespoon of peanut butter. And I ate a banana with that. For me it was filling enough. I used 2 tablespoon of Splenda brown sugar. It was sweet enough. Thanks White Rose Child :) Made for PRMR tag game