Prep 15 mins
Cook 15 mins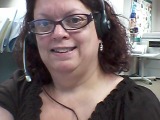 I am always asked to bring this dip. Everyone just loves it. I adaped it from another recipe but I really don't remeber how I came up with it.
Directions
Pre heat the oven at 400 degrees.
Take a 9 inch pie plate and spread the cream cheese on the bottom.
Next spread the refied beans on top of the cream cheese.
Spread the salsa on top of the refried beans.
Sprinkle the shredded cheese on top of the salsa.
Finally sprinkle the black olives on top of the shredded cheese.
Bake in the pre heated oven for 15 minutes or until cheese is melted and bubbly.
Reviews
Most Helpful
This is very good. I served it while it was still warm and it was cheesy and gooey. We really liked it.

With some of my own modifications, this was a huge hit! I doubled the recipe, adding a can of Rotel Tomatoes to loosen up the refried beans in food processor. I added a packet of taco seasoning to the cream cheese layer, and that was the magical layer everyone raved about! Topped with salsa, Monterey Jack cheese, and the olives. I did this in the crock pot, and it was AMAZING! Requests for the recipe are pouring in from my family reunion!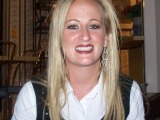 A very tasty layered dip. Would defintley make again.