4 Ingredient Chicken Santa Fe
jonesies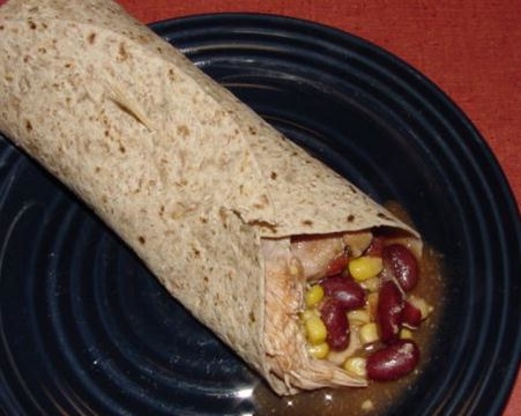 Super-easy, super-healthy, and everyone loves it! I believe this was credited to Taste of Home magazine.

Great simple recipe! I served it in a tortilla with some cheese and sour cream and it was great. I left my chicken breasts whole (so they were portioned out easier) and I did drain the sauce before putting it in the tortilla. This will become a staple in our house. Thanks!
Dump the corn and beans into a crock pot.
Put the chicken over that, and pour the salsa over the top.
Cook on low 8-10 hours.
Shred the chicken with a fork and mix well before serving.
We like to roll this up in tortillas, but it is also good over rice or filling sandwiches. You can serve this with sour cream, shredded cheese, etc, but it really isn't necessary.