4-Ingredient Chicken Salad
Leslie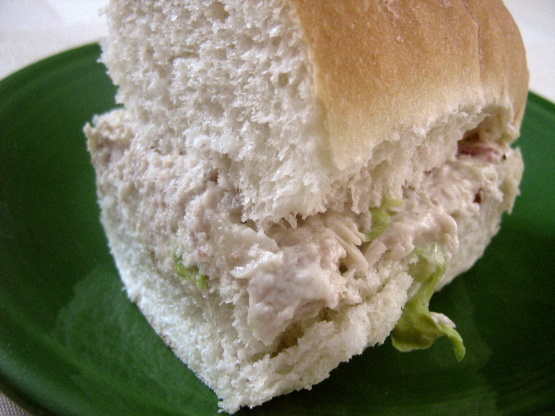 My dad sister and me tried this at Sam's Club a couple days ago. It's so easy and YUMMY!!!!!!!
3

cups canned chicken
1 1⁄2-2 tablespoons ranch dip or 1 1⁄2-2 tablespoons salad dressing mix
1⁄2 cup mayonnaise
1⁄2 cup milk
Drain and shred chicken.
Combine all ingredients well.
These are great on a sandwich or cracker -- or even plain!