Bergy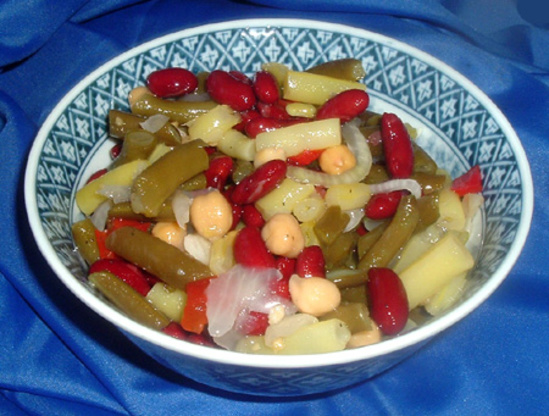 This will literally take you between five and ten minutes to make. I used to make this when I worked in a deli. It flew out of the bowl and into customers carts. Easy easy easy!

Top Review by AWinPA
This is what my mom used to make (except hers didn't have the garbanzo beans). It took me right back. This is super easy. We always had it on picnics and potlucks, as it could sit out and still taste good. It is good with steak or hamburgers and a green salad. Thanks for sharing!
Drain and rinse kidney and garbanzo beans in colander.
Follow with green and wax beans.
Chop celery and onion, add to colander and toss to mix.
Empty bean mixture into bowl and pour dressing over.