35 minute Teriyaki Meatballs
Leslie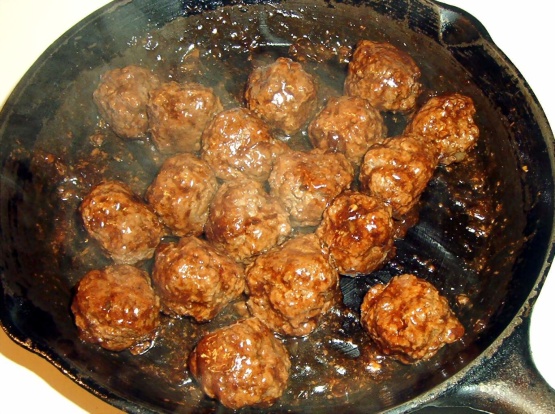 My daughter has a passion for all things Teriyaki and this is a meal (complete with rice and vegies) that I have created as a result. It really can be on the table within 35 minutes from start to finish and tastes great. Here it is in a complete meal form, although of course you could make just the meatballs.
These were not bad, but I will look for another recipe as this didn't entirely meet my expectations. I found the meatballs rather dry. The sauce was not sweet enough for my preference in teriyaki, little too salty with not enough sugar to balance. The recipe did not indicate how to prepare the garlic or shallot. The sauce also came out rather lumpy with all the shallot. I think it could use a few tweaks along those lines for improvement. Thanks for posting.
Put a pan of water on to boil.
In a bowl mix shallots with ginger, garlic, soy sauce and sugar.
In another bowl, put minced beef and add half the soy mixture.
Mix well to combine and shape into 20 meatballs.
Add rice to the boiling water and put another pan of water on to boil.
Prepare carrots and top and tail snow peas.
Heat oil in a large frying pan and fry meatballs, turning them until they are browned and cooked through- about 10 minutes.
Meanwhile, add carrot to the boiling water and cook for 5 minutes, then add snow peas and cook for a further 3 minutes.
Mix water and corn flour into the remaining soy mixture and add to the meatballs, stirring constantly until sauce thickens and bubbles.
Boil for a minute or so, then serve meatballs and sauce with drained rice and vegetables.